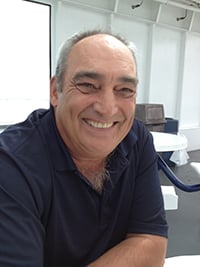 Tyler Guy Bernard Fitzgerald
It is with great sadness that we announce the passing of our beloved father, brother, partner and friend, Tyler Fitzgerald. Tyler passed away peacefully with family by his side at the Grey Nuns Hospital on November 7, 2018, after a lengthy battle with cancer.
He leaves behind his loving and devoted wife of 31 years, Dianna (Seifering); his beloved sons Dylan (wife Sarah) and Conor (partner Emily); brothers Rob (Beena), Randy and Doug. Also mourned by his large
extended family of brother and sister-in-laws, and many nieces and nephews.
An avid golfer and curler, Tyler made friends wherever he went and will be missed by members of the Beaumont Curling Club and Coloniale Golf Club.
Tyler worked in the chemistry department at the University of Alberta for 37 years before retirement, and always placed a high value on education, encouraging his two sons to push themselves and strive for the best.
Family was the most important aspect of Tyler's life and until the end he fought to provide his wife and sons with love and comfort, always putting others before himself, and lightening the mood with his famous "dad jokes". His compassion and humour was recognized by all those he met, and he instantly became friends with children and animals.
While his absence will be felt and mourned by many, his humour, love and strength of character will be remembered and carried on forever in the hearts of those he touched.