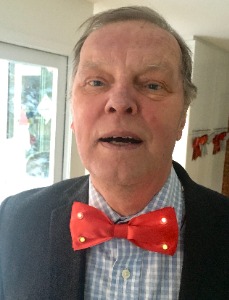 Vaclav Rudolf Sligl
March 24, 1944
-
December 7, 2022
It is with heavy hearts that the family of Vaclav Sligl announces his passing on December 7, 2022 at the age of 78.
Vaclav was born during the Second World War in Brno in the former Czechoslovakia in 1944. He is pre-deceased by this loving parents Vaclav and Irena, who raised him and his twin sisters in Prague. He completed his Master of Engineering at Charles University and shortly thereafter left Czechoslovakia during the Russian occupation in 1968, looking for freedom. Vaclav then met the love of his life – Stanislava (Tanya) – in Toronto while attending English language school. They raised two children in North York and spent summers at Doe Lake in Muskoka, where he built the family cabin. He completed his Master of Business Administration at York University. The family moved to Ottawa in 1985 and fell in love with the Ottawa River Valley and spent many days skiing at Camp Fortune. Tanya and Vaclav moved to Edmonton to be closer to their grandchildren in 2013. Vaclav was thereafter known as "Deda" (granddad).
Deda had a verve and zest for life – he was the life of the party, loud and gregarious but kind, generous and supportive. He loved spending summers at Seba Beach, sitting by the campfire and looking out across the lake. He had a passion for boating, skiing, windsurfing and canoeing, and was a jack-of-all-trades – he could fix or build anything. His smarts and creativity were truly remarkable. He was a proud Canadian but still very much loved his homeland. He was living on borrowed time for many years with advanced lung disease (sarcoidosis) but refused to give up – he fought until the very end.
Vaclav will be sadly missed by Tanya, his wife of 53 years, children Barb (Mike) and Wendy (David), grandchildren Lucy and Sam, sisters Irena (Jiri) and Ivana (Pavel) and nephews Martin, Patrick, David and their families. Misha the dog will miss her treats from Deda.
A special thank you to Dr. Justin Weinkauf and Dr. Mark Heule for their continued care (as well as jokes, cognac and the gift of time); to Dr. Joshua Wong for his surgical skill (and good music!); and to Drs. Parhar, Tay and Rajwani for his in-hospital care. Thank you to the wonderful, caring team at the University of Alberta Hospital – nurses, RTs, physiotherapists and all other staff. We are grateful for the care he received in the Emergency Department and on 5E3.
Vaclav's wishes were to be cremated and to be remembered fondly. No service will be held but a celebration of his life will be held at a later date. Please light a candle for him. In lieu of flowers, donations can be made to a charity of one's choice in Vaclav's name. 
Odpočívej v pokoji Vašku.