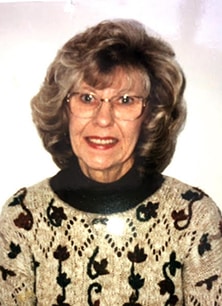 Vera Sophie (Klimchuk) Slywka
July 30, 1934 - December 8, 2020
It is with great sadness that the family of Vera Sophie (Klimchuk) announce that she passed away peacefully in her sleep at the age of 86. Vera was born in Thorhild, Alberta.
Vera loved life & celebrated everything she touched with her style & grace. Vera's children & grandchildren have many fond memories of cooking & baking with her at family gatherings, especially perogies & making sauerkraut.
Vera is predeceased by her beloved husband, Ernie Slywka, her parents Anne (Melowski) Klimchuk & Alex Klimchuk, & granddaughter Kelti Slywka.
Vera will be lovingly remembered & missed by her family, son Randy (June) Slywka, daughter Cindy (Peter) Lenyk, brother Mel (Giselle) Klimchuk, sister Sophie (Vic) Chernick, her cherished grandchildren & greatgrand children, Bobby (Sydney, Genevieve), Shonna (Anna), Jeffrey & Jenna (Amelie, Lachlan) & Nikolai Sisters-in-laws Marie (Ken) Hillgardner, & Deloris (Tony) Klug. Loving nieces & nephews: Rick, Neil, Brad, Grant, Wendy, Bobby, Sandy, Vincent, Melanie & KariAnne.
Her family would like to express a deep & heartfelt thank you to the staff at Hardisty Nursing Home for excellent care & attention shown to Vera.
Cremation has taken place & in light of Covid restrictions no service will be held at this time.