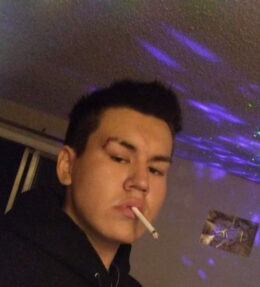 Vern Trayvon Faithful
September 1, 2002
-
May 3, 2022
It is with great sadness that the family of Vern Trayvon Faithful announce his passing in Edmonton, AB on May 3, 2022.
Survived by Irene Paul-great grandmother, uncles and aunts Travis (Roxane), Trevor, Shane (Brenda) and Uncle Boyd Tyler and Sierra, numerous Fredrick's cousins and sister Kaydence.
Raymond Gordon (father), aunts Shauna, Amber and Alanna, uncle Bronson, Grandpa Raymond Jordan , grandma Jacqueline. Siblings' brothers Jovan, Raymond Jr, Zion and sister Raina.
Numerous cousins from Gordon family, Faithful family-Vernon Aulotte (grandfather), aunts Nicole, Michelle, Kayce and Danielle, uncles Vernon, Neilson and Kelly.
Predeceased by mother Jody Faithful, Trevor Sombath, great grandmother Cecil and grandmother Judy Faithful, uncle Buck (Charles), grandpa Joe, uncle Trenton and numerous family members from the Gordon family.