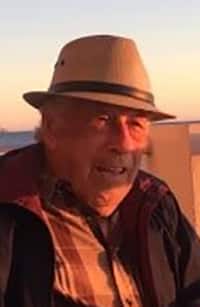 Victor Cardinal
Born June 11, 1935 – Brownsburg Quebec
Died August 15, 2019 – Edmonton Alberta
It is with great sadness that we announce the passing of Victor Cardinal at the age of 84.
Left to mourn are his wife Anne, 3 children Rick (Laurie), Ron (Joan) and Dawna (Barry) as well as 9 grandchildren and 3 great-grandchildren.  Vic is also survived by his siblings, Simone, John (Vi), Paul (Lee), Jeanine, and Denise (Bernie).  Vic was previously deceased by his parents Joe & Eva, his sister Helene and brother-In-law's Cam and Ron.   He also had numerous nieces and nephews that will miss him greatly.
Vic had a love for his family and enjoyed having a beer or two with them. As Vic's dad always said, you only ever have two beer, the first and the last, the rest in between don't count.   Vic enjoyed working and he especially loved working at Celanese Canada where he retired in 1999.  He made many lifelong friends in his career.
Travelling to Mazatlan was one of the highlights of Vic's life.  A winter vacation spot for 35 years.  Vic didn't hate much but he did hate winter!  You never know, he might be there right now having a beer.
Join us in celebrating his life on Saturday August 24 at 11:00 a.m. St. Matthews Church 13131 – 86 St. NW. Edmonton, Alberta
In Lieu of Flowers, Donations can be made to the Canadian Kidney Foundation