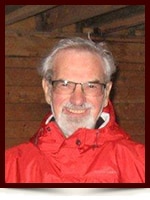 Walter Merrick "Rick" George Dawe
Walter Merrick "Rick" George Dawe
February 5, 1946 – April 9, 2015
Our wonderful husband, father and grandfather, Rick has died suddenly. Born in South Brook, NL.  he built a successful career as a Professional Engineer (Dalhousie NSTC 1970) in the nickel mines in Ontario (INCO), property development (Opus Corp), and culminating with his construction management company Rudus Enterprises Ltd. His boyhood in air cadets qualified him for his pilot's license and sparked his love of flying. He flew gliders for 10 years, often with his son, achieving many badges and making lifelong friends. He loved to skate. He played varsity hockey and later coached his daughters' ringette teams. He enjoyed deep sea fishing with friends and family. He leaves to cherish his memory his wife of 44 years Lorraine, son Shaun (Samantha), daughters Adrienne and Nadia, grandchildren Hannah and Sophie, mother Rita, brothers Don (Bernice) and Ivan (Pat), sister Beverley (Russell), sister in law Margaret.  Rick was predeceased by his father Reginald and his brother Byron.
Celebration of Life
Saturday April 18th 2-4 pm
Royal Glenora Club
11160 River Valley Road, Edmonton AB
Sincere thank you to Dr. Duggan and Myrna (GNH Renal clinic) and Dr. Selvarajah. If you wish, donations in Rick's memory may be made to The Kidney Foundation of Canada.
Contact Information:  [wpseo_address oneline="1" show_state="0" show_email="0"]