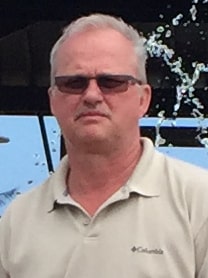 Wayne Robert Slaney
It is with great sadness that we announce the passing of Wayne Robert Slaney, 63, of Stephenville, NL on Friday, December 27, 2019 in Fort Saskatchewan, AB.
Leaving to mourn is his wife Sheila; daughter Cheryl (Corey) Cold Brook, NL; son Kenneth (Felicia) Fort Saskatchewan, AB, and grandsons Parker Jesso and Gage Slaney, brothers Gary (Mee Ling) Cal.; David (Peggy) NL; Robert Jr. AB; sisters Cathy NL; Janet (Paul) NL; Sharon (Dave) Ont., as well numerous nieces and nephews. Wayne was predeceased by his parents Robert and Margaret Slaney.
Wayne was a man that once you met him, you never forgot him. He always put others before himself and had a loving and giving spirit that will forever be missed but never forgotten. Family was of the upmost importance to him and he let that be known by doing anything and everything to make his family happy and safe.
Wayne was a true outdoors man, which was instilled in him from his father and which he passed down to his son. Being in the woods hunting, fishing or relaxing at the cabin was his retreat. The memories made will be cherished by his family forever.
A private celebration of his life will be held at his home in Fort Saskatchewan, AB for his immediate family and close friends.
We thank everyone for their kind words, condolences, flowers and support during this very difficult time.
"There will never be a day when we won't think of you and wish you were by our side"… Narian Grewal