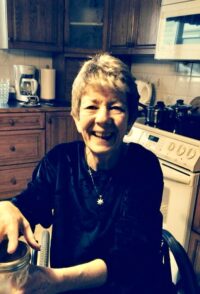 Wendy Lou Wiles
May 7, 1952
-
February 27, 2023
Wendy Lou Wiles (Nee: Smith) has passed away at the age of 70 years after a battle with cancer. Born on May 7, 1952 in Peterborough Ontario she is survived by her mother Roberta Searle, her husband Gerald (Gerry), daughters Tammy (Keith) Hansson, and Julie (Daryll) Miller, grandson Matther (Chariti) Wiles, brothers, sisters, nieces and nephews and many extended family.
Wendy was an incredible person. Her indominable will was only overshadowed by her ability to astound one and all with her strength of will and fiery determination to never let life's circumstances hold her back. Paralyzed by a distracted driver in 1982 she outlived everyone who quoted 10 years or less life expectancy. She enjoyed many hobbies, which the whole extended family benefitted from including egg decorating, window painting sugar eggs, flower and cake decorating, plus all of her work as a 4-H volunteer for both daughters and community.
Wendy was a force of nature and an example to us all of how to squeeze the best out of life from the worst of circumstances.
A celebration of Wendy's life will be held a later date.