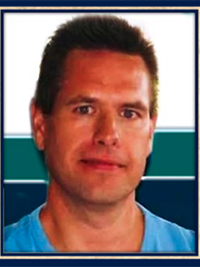 Wesley Nevin Zaboschuk
July 12, 1967
-
May 25, 2021
It is with sadness our family announces the passing of Wesley "Wes" Nevin Zaboschuk on May 25th, 2021.
Wes was born and resided in Edmonton, Alberta; the middle child of Nicholas and Helen Zaboschuk. Wes went home to be with the Lord very unexpectedly while resting in his home due to a failure in his beautiful heart. Wes survived numerous heart valve surgeries including being the longest survivor of an extremely rare heart valve lymphoma amongst 5 world-wide documented cases.
Wes resided his entire life in Edmonton, and had many life passions with the greatest being time spent with his children Sarah and Wyatt. Wes also enjoyed many other activities that included his career at NAIT, his students, being with family, playing hockey, fitness, home renos, media creation, and socializing with friends. Lastly, but not in the least, he loved taking care of his dogs Lincoln and Vyanka.
Wes is survived by his dear children (Sarah & Wyatt Zaboschuk), and his sister Karen Clarke (Megan, Tyler, Corey); however, he was predeceased by his father Nicholas (July 19, 1974), his mother Helen (Sept. 10, 2017), and his brother Marvin (Nov. 27, 2015).
Due to Covid Restrictions, a Memorial Service will be held for the family at 10:00 am on Thursday, June 3rd, 2021. The service will be live streamed. Click here for access.
The interment will follow at Holy Cross Cemetery where he will be laid to rest next to his brother Marvin.