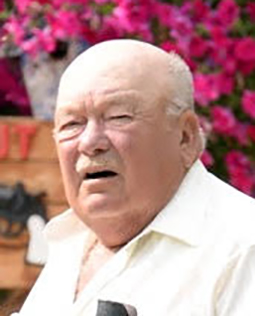 Wilfred (Wilf) Forest Sklar
October 21, 1944
-
May 25, 2022
On Wednesday May 25, 2022, Mr. Wilfred (Wilf) Forest Sklar passed away peacefully with his family by his side.
Wilf is survived by his spouse Mary Sklar.  Step-children Anne (Glen), Barb, David (Mel), Harold and Kim.  Grandchildren Christopher (Melanie), Gregory (Mikayla), Weston (Bailey), Tyler, Jayden and Avi.  Great grandchildren Joshua, Nickolas, Davin, Trinity, Sophia, Braden, Carter and Austin.  Nieces and Nephews Christine, Marlene, Roger, Joanne, Nancy, Robin, Iris, Mike and Joanne, and his cousin Clem.
He was preceded in death by his father William (Bill) Sklar, mother Catherine Romanchuk, stepfather Harry Romanchuk, brother Danny Sklar, sister Vera Lemko and granddaughter Larissa Kooi.
Wilf was born on October 21, 1944 in Prince Albert, Saskatchewan.  Wilf grew up on the family farm and left in his early 20's to create a successful career in the construction industry.  Wilf worked in Alberta and Saskatchewan operating heavy equipment, eventually making Alberta home.  In 1995 Wilf started his own company (Sklar Oil Field Consulting) which brought him great joy.  Wilf retired in 2016.  He loved to spend his free time at the lake (Lac La Noone), where he created a beautiful and peaceful sanctuary to enjoy with his family and friends.
Per Wilf's request there will be no service.  In lieu of flowers, please make a donation to the Heart and Stroke Foundation.  The Family would like to thank the Staff at Grey Nuns Hospital for their care and compassion.