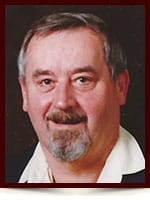 William Boyko
William Boyko
On Monday, May 4, 2015 William Boyko passed away peacefully at the age of 84. He is survived by his loving wife of 61 years, Olga and their 5 children; Debbie (Pat Lang) her 2 children Josh Denman and Vanessa Denman; Joan (Brian Groff); Robert (Bob) his 2 children Kane Boyko and Travis Boyko, Jeanne the mother of his sons; Cindy (Dan Shaw); and Brad (Linda Flury). William is also survived by his sister Adeline Stephenson and brother David Boyko along with numerous family and friends.
William was predeceased by his Parents Mike and Anne Boyko and his Brother Nick (Elizabeth).
Bill had a lifelong love for baseball and hockey and in his younger years umpired many a baseball game and in winters refereed hockey games. His passion for these sports impacted numerous friends and family and were always a source of joy in his life.
Cremation has already taken place with a celebration to be held at a later date.
Memorial Donations
STARS Foundation
Suite 100, 1519 35 Avenue East
Edmonton International Airport, Alberta
T9E 0V6
Contact Information:  [wpseo_address oneline="1" show_state="0" show_email="0"]