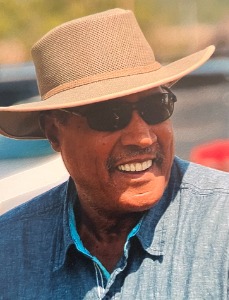 William Brown
March 3, 1938
-
January 30, 2023
William "Bill" Brown passed away peacefully on January 30, 2023, at the age of 84. His battle with medical issues showed his courage in facing life's challenges with a smile. Despite the pain, Bill was a hero and stayed strong until the very end. We can rejoice to know that he is no longer in pain or suffering.
Bill will be lovingly remembered by his wife of 43 years, Joanie; children, Blaine (Wendy), Dawn Marie (Kevin), Amy (Chad), Kyle (Shantel); grandchildren, Kurtis, Micheal, Makayla, Treyton, Keston, Rees, Deacon, Rhyan; great-grandchildren; Jaxon, Karder; siblings, Lola (Gordon), Robert (Anita), Laura, Linda, Brian, Gary (Karlena); and numerous other family members and friends.
He was predeceased by his parents: (Henry and Edna), and siblings, (Elmer), (Vern).
Bill was born in Amber Valley on March 3, 1938. He grew up with his four brothers; Elmer, Robert, Brian, Gary, and four sisters; Vern, Lola, Laura, and Linda in the small settlement town of Amber Valley. Bill grew up to be a hard worker and his passion and love for God are something to be admired.
He met his first wife Gwen Johnson in Edmonton, Ab. Later marrying and had two children Blaine and Dawn Marie. Moving with his family and working in Fraser Lake, Bc, Clinton Creek, Yk, and making their way to Whitehorse. While their marriage of over 13 years wouldn't last forever, as they had hoped, they decided to go their separate ways.
The next chapter of Bill's life started in Whitehorse, where he met Joanie Clarke, his soon-to-be second wife. They moved to Dawson Creek, Bc in 1977, and eventually made their way to Chetwynd, Bc, where they later had their children; Amy and Kyle. Bill worked many years with West Fraser Forestry driving grader. He also developed and created Brown's road and subdivision. He kept himself busy during retirement with their Misty Mountain Contracting and his D6D cat. The couple moved to Drayton Valley in 2005 where Bill enjoyed working for McMan Youth Family Community Service driving foster children.
Anyone that ever met Bill will say that he always had a way to make them feel special and loved. Bill would always find time for a visit or a kind word and would go out of his way to say hello and let people know he cared. His big smile and joyous laugh will forever live on in our hearts and memories. We know Bill is now with our Lord and Savior Jesus Christ and that we will meet again in a far better place!
A celebration of Bill's Life will be held on Saturday, February 4, 2023, at 3:00 pm., at Valley Worship Assembly, 5707 Power Center Blvd, Drayton Valley, Ab.