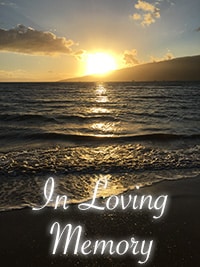 William Dunajtschik
On October 30, 2018, William Dunajtschik passed away at the age of 60.
William will be lovingly remembered by his siblings Roland, Sylvia and Gordon as well as a multitude of family and friends.
A Celebration of William's Life will be held on Wednesday, November 7, 2018 at Trinity Funeral Home, 10530 116 Street, Edmonton.
If you wish to pay your respects on November 7, 2018, please contact Gordon at gorddun55@gmail.com.
In lieu of flowers, donations may be made to the Mazankowski Alberta Heart Institute, 11220 83 Avenue NW, Edmonton, or the Heart and Stroke Foundation of Canada, 110-1525 Carling Avenue
Ottawa, ON, K1Z 8R9, in Williams's name.