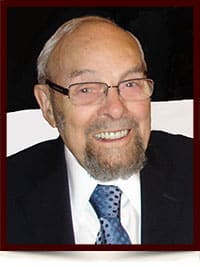 William Fred Shobbrook
March 16, 1921 – March 5, 2017
It is with heavy hearts, we say farewell to our beloved husband and father, William Fred Shobbrook.
To cherish his memory, are his loving wife Ann of 66 years, his daughter Bev and son-in-law Pat, along with numerous nieces, nephews and friends.
Fred was predeceased by his parents William and Frances, along with his sister Mary Brideson of Courtenay, B.C. and his brother-in-law Bob.
Fred was born in Neepawa, Manitoba on March 16 at noon, "just in time for lunch", he always said.
Having spent time in the navy, his heart was always close to the sea and as a result, Fred cherished the years he was a member of the RCNA.
Fred was a kind and generous man with strong family values, who was loved and respected by all who knew him.
A very special thank you to Dr. Trevor Vu for his wonderful care and compassion over the years. Zoe and staff- we thank you also for your kindness during his many office visits.
A Celebration of Fred's Life will be held on Monday April 3, 2017 at 1:00 pm, at the Royal Canadian Legion, Kingsway Branch No. 175, 14339 50 Street, Edmonton, AB.
In lieu of flowers, donations may be made to The Heart and Stroke Foundation of Alberta.