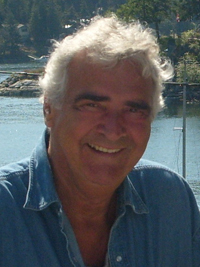 William James Dayton
July 21, 1940
-
April 1, 2021
It is with saddened hearts that we share of the passing of William Dayton (Bill).
Bill was born in Vancouver on July 21, 1940 to Oscar and Lillian Dayton. He was raised on the family farm and eventually ventured out and tried various occupations before engaging on a successful career as an airline pilot.  
Bill married Carol (Hafer) on June 18, 1966 and as they followed Bill's career they made their homes in Abbotsford, Atlin, Whitehorse, Carstairs, White Rock and finally in Leduc. This adventurous duo travelled around the world.  Mining for gold in the North, floating on a lazy river in the Mexican Mayan, fishing at Loon Lake and spending the summers at Garden Bay/Pender Harbour are just a few of their many journeys.  Bill shared many a story of their travels and with his great sense of humor and his story telling capabilities he always made the stories so enjoyable!
Bill retired from flying in 2005.  He filled his retirement years with oil painting, gardening, and sitting on the back deck reading or simply watching the squirrels and the birds.  He became an avid walker and enjoyed his daily strolls around Fred John's Park. 
Bill was predeceased by his wife, Carol, in June of 2016 and their son, Dan, in January of 2005.
Bill was a gentle giant and extremely easy going.  He was always more than willing to help anyone that needed a helping hand and always made time to share a beer or a glass of red wine with all those close to him.  
On the afternoon of April 1st, 2021 Bill used his wings one last time for his final journey to meet Carol and Dan.
In lieu of flowers, donations can be made to Alzheimer's Society of Canada or the charity of your choice.
Due to the ongoing covid pandemic there will be no local memorial service.   
Bill will make his final descent in a small burial service in White Rock at a later date.