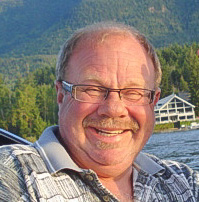 William(Bill) Robert Bulbuc
January 4, 1952
-
January 10, 2022
It is with great sadness that we announce the passing of William(Bill) Robert Bulbuc, Husband of Catherine F. Bulbuc (Nee Mackay) on January 10th 2022 at the age of 70 years.
Left to cherish his memory are his daughter and son; Sydney & Spencer Bulbuc. Bill was born in Winchester, Ontario on January 4th 1952. He was raised in Cornwall, Ontario with his brother, Dan (Caroline) Bulbuc by predeceased parents, Helen and William SR. Bulbuc. Cathy and Bill made their home in Edmonton, Alberta. Before retirement, Bill worked as a Procurement Specialist in the oil and gas industry in locations such as Africa and Kazakhstan.
He will be extremely missed by friends and family.