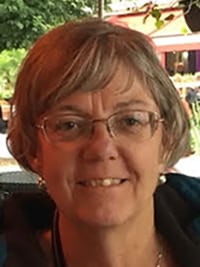 Rhonda Lea Moffat (nee Dempster) passed away on January 2, 2021 at the age of 68 years.
She is survived by her husband, Kenneth Wastle, her children, Jody (Grainne) Dempster and Shannon Cavener (TK Sprowl), her step-children Spencer Wastle (Samantha van Hooydonk), and Anna Wastle; and her brother, Jack Dempster.
She is predeceased by her parents, Edmond Thomas Dempster and Dorothy Patricia Dempster; and her sister-in-law, Dorothy Dempster.