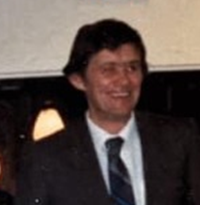 Adrian Richard Henebury
October 27, 1944
-
November 17, 2022
It is with heavy hearts that the family of Adrian Henebury announce his passing. He passed away peacefully at the Glenrose Rehabilitation hospital November 17, 2022 with family at his side. 
Leaving to mourn with a lifetime of wonderful memories is Velma Vitaly, his lifetime partner; sisters Rosemary, Annie, Carmelita (Don), and Geraldine; brothers Robert (Margaret), Edward (Stella), Albert (Linda), Patrick (Lois), Leonard (Barbara), Leslie (Judith); step daughters Cathy and Sheri; grandchildren, great-grandchildren, nieces/nephews and a large circle of friends and extended family. 
Adrian was predeceased by his parents Richard and Alfreda Henebury; brothers Gerald, Gerard and Joseph; sister Marie Henebury; great-niece Melissa and brother-in-laws Reginald and Rivilyn. 
Adrian worked as a teacher in the Highlands area of Newfoundland after graduating from the Fisheries College in St. John's, Newfoundland. He moved to Vancouver, BC and lived there for a few years. In 1978 Adrian moved to Edmonton and worked as a warehouse supervisor and remained in Edmonton. 
 Adrian enjoyed going to ball tournaments with Marie, Len and Pat. He also enjoyed playing cribbage and other card games. Adrian enjoyed many coffees with his nephew Damien. 
 Adrian and Velma travelled to Ontario and Newfoundland for vacations.