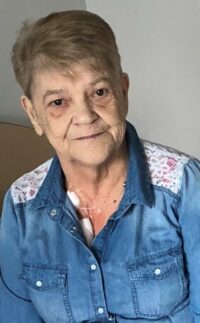 Agnes Helen Wells
January 21, 1945
-
March 11, 2023
It is with a heavy heart that we announce the sudden passing of our beloved mother, grandmother, and great grandmother, Agnes (Aggie) Helen Wells (nee Tarbett) at the age of 78 in Edmonton, Alberta.
Aggie was a long time resident of Fort Nelson but her home to her was Corner Brook, Newfoundland. After tremendous health conditions, frequent travels to Edmonton, receiving a double lung transplant in 2005, and then kidney failure in 2018, she became a resident of Alberta to receive Dialysis. At The University of Alberta Hospital Aggie received unconditional care with a great team of doctors. To Dr Lien, Dr Weinkauf and the remaining transplant team, along with Dr Courtney and his Dialysis team, you will all never be forgotten. Thanks to you all, her family was able to have another 18 years with her. Our family will be forever grateful.
Aggie was predeceased by her husband John (Jack) in 2016 and her grandson Jordan in 2010.
She leaves to mourn with fond and loving memories her daughters Lisa (Tony), Kelly (Mark) and her sons John and Richard. Her loving grandchildren Tamara (Garrett) ,Megan (Keatan), Alex and Matt as well as her great grandchildren Aveah and Kayzlee.
She was predeceased by her parents Anne and Edward, brothers Edward and Fred, and sister Lorraine.
Leaving to mourn with wonderful memories her sisters Wanda, Cathy, Doreen, Theresa, Bernice and brother Leo as well as her special niece Kim.
Aggie was always happy to receive phone calls from her friends back home in Newfoundland Diane, Jean, Valda and Inez, and enjoyed her visits from her friend Judy who lived in Edmonton.
A private ceremony with immediate family members was held to say goodbyes on March 15 th . As per her wishes she will be cremated with plans in the near future to bring both her and her husband back home to Newfoundland to be laid to rest.
Many thanks to Trinity Funeral Home during this difficult time.