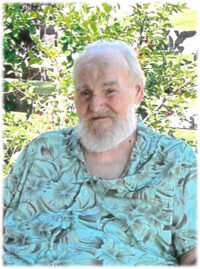 Allan George Johnson
April 17, 1943
-
February 14, 2022
It is with heavy hearts that the family of Allan Johnson announce his passing at Radway Continuing Care Centre at age 78. 
He will be sadly and lovingly missed by his family:  Daughter Tammy (Craig); daughter Annette (Alfred); son Karl; Granddaughter Michelle and her children Josh, MacKenzie and Levi; grandchildren Jeanette, Dean, Patrick, Payton, Kimberly, Emma and Hunter; brothers Don (Lynne) Johnson and Ron Johnson; sister Shirley Bourque; nephews Danny (Angie), Cameron (Debbie) and Perry (Geney) Bourque, Tim (Krista), Lee, Gordon and Richard (Allison) Johnson; nieces Sonja (Rob) Onions and Pamela (Reg Maltais) Aleekuk;  many great nieces and nephews; numerous other relatives and friends.  
Allan was predeceased by his parents Emil and Daphne Johnson, grandson Adam Soukup, mother-in-law Diana Gregiore, brother-in-law Darryl Bourque, sister-in-law Velma Johnson. 
A memorial service will be held on Tuesday, February 22, 2022 at 10:00 AM at Trinity Funeral Chapel, 10530 -116 Street, Edmonton, Alberta  
Please see the following link for livestream service link. https://www.mattfosseyent.ca/allan-johnson/
Memorial tributes may be made to the Thorhild Stampede in memory of Allan. Cheques to be made out to Thorhild Community Association.