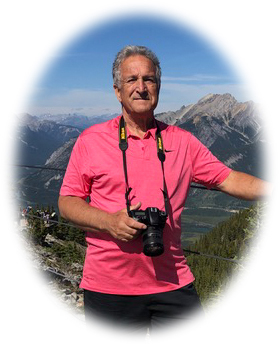 Andy Sabo
July 18, 1944
-
December 9, 2021
On December 9, 2021, Andy Sabo went home to be with his Lord and Savior. He was born in Alsike, Alberta on July 18, 1944. Andy and his wife Eileen were married for 49 years and Edmonton has always been their home.
Andy was predeceased by his parents, John and Josephine Sabo, and his siblings: John, Frank, Joe, Josie and Ellis.
Andy was a devoted husband, father, grandfather, brother and uncle. He will be dearly missed by his wife, Eileen and their four children: Laurie, Shaunna (Ed) and their children Mia, Lily and Ella, Rachel (Simon) and their children Cohen and Isla, and Andrew.
Andy was known for his unselfish acts of service and countless people can testify to his generosity and helpfulness. He lovingly ministered to his family, his church, and was always sharing his love for Jesus with others.
In addition to his loving wife, children and grandchildren, Andy also leaves behind his siblings: Olga, Margaret, Emil (JoAnn), Louie (Evelyn), Cecelia, Moses (Rosemary), Donald (Annette), Lydia (Dale), Ron (Martha), and Steve (Barb). Numerous nieces, nephews, great nieces, and great nephews will sorely miss Uncle Andy's warm smile and cheerful greeting!
A Visitation will be held for Andy on Sunday December 12, 2021 at The Apostolic Christian Church, 10535-62 Ave in Edmonton from 5-7:30 pm, followed on Monday by the Funeral Service. Due to Covid-19 restrictions, the Funeral Service will be by invite only. However, for those who wish to view the service a livestream link will be provided.
In lieu of flowers, donations can be made for pancreatic cancer research at https://pancreaticcancercanada.ca/ or missions at Apostolic Christian Church Mission Board of Canada.