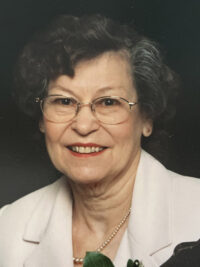 Anne Catherine Germsheid
July 7, 1931
-
December 8, 2022
On December 8, 2022, Anne Germsheid of Edmonton, AB passed away peacefully after a long battle with Alzheimer's, at the age of 91 years.
Anne is survived by her children, Leslie, Lois Ward (Ed), June Hawryluk (Len), Maureen, and Robert (Violet); grandchildren Jonathan, Jordan (Becky), Ryan, Jillian (Tristan), Andrew, Megan and Mason, and four great grandchildren.
Anne was predeceased by her husband Richard Germsheid, and her daughter Anna Lypowy (Andy).