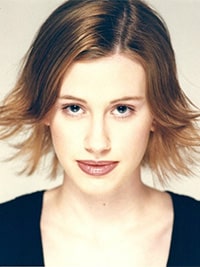 Ashley Casey Udell-Desmond
September 12, 1983 – August 30, 2018
Ashley passed away in the loving arms of her husband Paul on August 30, 2018.
She is survived by her husband Paul Desmond and her beloved dog and surrogate child Bella, her Mother Pamala Casey, her father Douglas Udell and Kathy Berger, her brother Andrew Udell and Melissa Lavoie, and her two nieces Nataya Udell and Skyler Lavoie, her Aunt Linda and Gill Richard, her mother-in-law Suzanna Byrne and her brother-in-law Sean Desmond and Laura, her step-Brother Billy Glen and step-sister Ashley Burr and Kiernan, Charlotte and Maxwell.
She was predeceased by her two uncles Lee and Allan Casey, and her grandparents Allan and Barbara Casey, and H.N. (Doug) and Isabella Udell.
She was loved by all who knew her with her infectious smile and winning personality. Ashley was cherished and we all miss her terribly. We do not know how the world can carry on without her.
There are no words that can ease the pain we all feel at the loss of our beautiful and caring wife, daughter, sister, aunt, niece, daughter-in-law, sister-in-law, and step-sister and best friend.
Our hearts are breaking. We will never forget you Ashley you were our rock and will be cherished for all eternity.