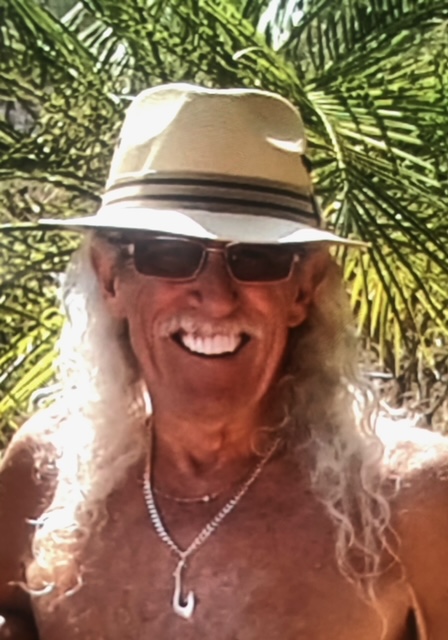 Bernie Douglas
March 11, 1950
-
April 18, 2023
Bernie Douglas passed away at home with his two daughters, Alanna Hughes and Raina Diaz by his side. He will be deeply missed by his son-in-laws, grandchildren, his bonus daughters and bonus grandkids. His dearest brother Ken, and baby sister Debra, all of his nieces and nephews. His Capotorto Family & ex wife/friend Jean. His beloved best friend Dawn, you brought such joy and adventure to his life.
Bernie loved life and loved it to the fullest. He was a great friend to many and will be missed by his life long friends in Southern Ontario, members of the Pipefitters & Steamfitters Union Local 488 and his beloved Blues on Whyte Saturday Jam family. Bernie loved to travel and spent many winters in beautiful Oahu, Hawaii and Ixtapa-Zihuatanejo, Mexico. He loved the water and was a proud long distance swimmer, learned to surf on the North Shore at the age of 63, enjoyed a good round of golf, was a diehard Bluejays fan and was a deep lover of music especially the Blues. He would often cruise the city in his Chrysler 300 and loved to turn heads in his meticulously polished 1990 GMC Sierra Truck.
Bernie wishes to spend eternity in the sun and sea, hanging out with all his loved ones that passed before him and were waiting with open arms to embrace him on the other side including his parents, father and mother in-law, little brother, child hood best friend and beloved Great Dane. His ashes will be spread at Sunset Beach in Oahu, Hawaii at a later date. After a private viewing a celebration of life will be held on Saturday, April 29th, 2023, details will be announced for those who wish to pay their respects and say a final farewell.