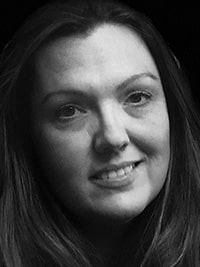 Billy-Jo Kathleen Kilgour
On Sunday, February 25, 2018 Billy-Jo Kathleen Kilgour (Jo) passed away suddenly at the age of 42 years. Jo will be forever loved and remembered by her husband and best friend Brad, their precious children, Kalina and Averi, brothers Sam (Yvette) and Wayant and sister Jana (Jim).
Jo was predeceased by her mother and father (Warren and Darlene) and her grandmother Buddy.
Jo will also be forever remembered by her loving in-laws, many nieces, nephews, uncles and aunts and many dear friends. She was the most loving and caring person in life and touched many lives, even after her passing when her heart and kidneys were donated ensuring that others would live on.
Her family would like to extend our deepest thanks to the City of Edmonton First Responders and the doctors and nurses at the University of Alberta who tried so hard to keep her from leaving us. The compassion and respect shown by Dr. Brindley and the nurses in the Intensive Care Unit will never be forgotten.
As per Jo's wishes, a Celebration of Her Life will be held on Saturday, July 7, 2018 at 1:00 pm, at the Bearberry Community Hall west of Sundre, Alberta. Her ashes will be spread on her mother's grave in Calgary as well as her favourite place on earth (Maui, Hawaii).
Memorial donations in memory of Jo may be made to the University of Alberta Hospital Foundation General Systems Intensive Care Unit 3C4.
To sign the book of condolences, please visit www.trinityfuneralhome.ca/obituaries.