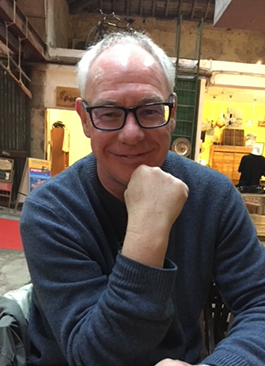 Brad H. Cowburn
March 1, 1958
-
February 20, 2022
After a fast and furious battle with cancer, Brad Cowburn passed away on February 20, 2022.
Brad was born on March 1, 1958, in Saskatoon, Saskatchewan.  He attended Queen Elizabeth Public School and Aden Bowman Collegiate.  After completing high school, he received his Bachelor of Arts in Political Science and Economics from the University of Saskatchewan, a Master's in Public Administration from Queen's University and a Law Degree from the University of Alberta.
His working career began at the Budget Bureau in Finance, Government of Alberta.  Upon completing his law degree, he spent a short time in private practice at Barr Wensel Nesbitt Reeson.  He went on to work in legal at TELUS and Alberta Investment Management Corporation.  His final years at Alberta Investment Management Corporation were spent in Luxembourg.
Brad enjoyed golfing and some of his fondest memories were of working at Riverside Golf and Country Club in Saskatoon as a teenager and playing golf at Windermere Golf and Country Club with the usual suspects.  Born in Saskatchewan he was an ardent Riders fan despite the heartbreak they could provide.  The same could be said for his support of the Oilers.  Brad played basketball in high school and was a huge fan of NCAA basketball.  March Madness was always a highlight of the year, and he attended many tournaments over the years.
As an avid reader of history, current events and politics, Brad was always ready for a debate; sometimes high spirited.  He enjoyed music and was a board member for CKUA radio in Edmonton for a period of time.  Brad would often dj music on Saturday night while cooking dinner accompanied by fine wine.  Cooking, especially smoking on the barbecue and the study of wine became interests later in life.
Perhaps one of the things Brad enjoyed most of all was travel.  He along with his wife Lorene travelled extensively and were always ready for the next adventure.  The time Brad spent working in Luxembourg allowed them to explore Europe which was a very special time in their life.
Brad was predeceased by his parents Herb and Doris Cowburn, his dog pal Mackenzie and great niece Hannah.  He is survived by his wife Lorene, Cooper the border collie and siblings Rick (Laura) and Arlene as well as nephews Lee (Amber), George (Laurel), Steve (Stacey), Sean (Laura) and great nephews and nieces Skye, Xander, Roman, Zoe and Rhett.  He is also survived by his in-laws Linda (Bill), Shirley (Bill) Valerie and nieces and nephews Kelly (Karla), Tim (Lacey), Sean (Shelley), Jennifer (Trevor) Lindsay and great nephews and nieces Rhett, Tyson, Layne, Alysa, Kaycee, Tyrell, Kayla, Hunter, Claire, Haley, Ethan and Jackson.  He will be missed by all, especially his wife Lorene who considered Brad not only as her husband, but her best friend and the love of her life.
A thank you to all the doctors, nurses, homecare providers and EMT's for all their help and support during this terrible time.
Brad was cremated and a celebration of his life will be planned at a later date.  As per his request, donations to CKUA Radio may be made in his memory.  (ckua.com/join the crew)