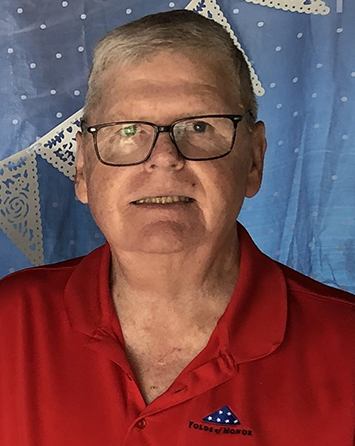 Brian Michael Donnelly
August 31, 1947
-
October 20, 2022
It is with great sorrow that we announce the passing of Brian Donnelly on 20 October 2022. The youngest of four children, Brian was born in Montreal, Quebec in 1947. He grew up in Lachine and graduated from Bishop Whalen High School. His childhood summers were spent at the summer house in Masonville, maybe his favourite place on the planet and where he ultimately met his future wife Mary Ellen. After marrying Mary Ellen, they bought a house and had three children Paul, Tim and Ange. In 1982 the family re-located to Alberta as Brian accepted a position and started working for the Alberta Government. After many years he moved on to Miller Thompson LLP until his retirement in 2011.
Brian was a man of many passions. An avid sportsman, he played hockey, football, baseball, broomball, slo-pitch, and golf. Brian also enjoyed coaching and volunteering for various sports organizations. He happily spent many hours driving his children to their sporting events and was a constant supporter in the stands. Above all Brian loved family summer vacations spent camping and exploring North America. No family tent-trailer trip was ever complete without at least one: "JC, Mary Ellen!". Brian and Mary Ellen also enjoyed their many adventures across the pond in Europe.
In his retirement he enjoyed spending summers in Edmonton marshalling at the Victoria Golf Course, fly-fishing, and creating artwork, and above all spending winters in Arizona with Mary Ellen. The warm winters were welcome, and Brian and Mary Ellen spent time making new friends, playing cards, enjoying happy hour, and swimming in the pool.
Brian was a son to Catherine(deceased) and Michael Donnelly (deceased) and survived by his sisters Doreen, Audrey, and Carol.
Brian is survived by his wife of 52 years Mary Ellen Donnelly, son Paul (Verna), son Tim (Marie-Louise), and daughter Ange (Mike). As well as his five grandchildren: Gemma, Penelope, Sadie, Nate, and Evie.
He will also be greatly missed by his extended family of in-laws: Peter (Susan), Chris (Bob), Carol (Bill); as well as his nieces and nephews: Marianne (Jeff), Kathryn (Robert), Mark, Mike (Ellie), and Andrew (Kaila).
There are not enough words to fill the silence he has left behind. We grieve his loss and miss him more than we can ever say.
We would like to thank the dedicated staff at the Sturgeon Community hospital for their compassion and professionalism.
In lieu of flowers, the family has asked that you use the power of your voices and your votes to improve the state of healthcare in Alberta.
The service will be held at Trinity Funeral Home (10530 116 Street, Edmonton AB) at 2:00 pm on 28 October 2022.
For those unable to attend a live stream is available, please use the following link: https://www.rispektmedia.com/brian-donnelly-october-28