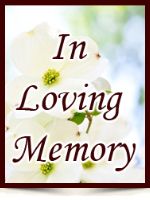 Brian Michael Staszenski
June 1, 1951-May 21, 2017
With deep sadness and grief, we announce the passing of Brian Staszenski of Thorsby, Alberta. A sudden and devastating heart attack took his life.
Brian is survived by his sister Donna Staszenski and brother-in-law Hans Smits of Edmonton, and his aunts Helen Kurylko and Bernice Wasylishen of Winnipeg, Manitoba and Olga Wasson of Los Angeles, California. Brian is survived as well by a large extended family of cousins and their children who reside in Winnipeg, Lacombe, Calgary, Langley, Vancouver, Toronto, Palm Springs and Hawaii. Brian was predeceased by his father Bronislaw (Brownie) Staszenski and his mother Josephine (Wasylishen), grandparents, uncles, and aunts who inspired him. Brian was always happy to visit with members of his extended family at Christmas and other events that brought people together to celebrate relationships and memories. There are so many good family stories that will sustain us even as we mourn Brian's loss.
Brian was born in Winnipeg on June 1, 1951. His family moved to Prince Albert in 1962 and then Edmonton in 1966 where he completed high school and university. In his youth, Brian loved football and played for the Edmonton Wildcats. After university in Edmonton, he spent a year in Edinburgh, Scotland, where he completed a master's degree in community development. Since 1982 Brian has lived on a beautiful forested property near Thorsby bordering the North Saskatchewan River. There he honoured his Baba's, Gigi's and parents' tradition of organic vegetable gardening. He loved his animals—dogs, cats and horses—and those animal companions gave him unconditional love in return. He was most at peace at his home in Thorsby in his garden and by the river and on annual hiking and horseback trips into the mountains of the Willmore wilderness.
Brian's own deep attachment to his land was a reflection of his commitment to environmental justice and sustainable approaches to our lives on earth. His courage in advocating for the environment was inspirational to many. In 2000, he was recognized as a "Hero of the Planet" by Time Magazine for his environmental activism. The citation for the award described Brian as a "radical in the best sense of the word" noting his efforts to promote practical solutions to energy efficiency and environmental stewardship. The award offered a description of Brian to which we can all give a knowing smile: "a 48-year-old bear of a man brimming with can-do enthusiasm, will try almost anything to help push humanity toward a greener future."
His friends and colleagues in the environmental movement attest to Brian's fearless advocacy for a greener world through organizations such as the Alberta Wilderness Association, the Environmental Resource Centre in Edmonton and other programs including those promoting environmental education. Most recently, he consulted and created plans for energy conservation in buildings.
We welcome family and friends to an open house tribute to Brian's life on Sunday June 18, 2017 from 1-4 pm at the Old Timers Cabin, 9430-Scona Road (99 St). Formal presentations will start at 2 pm.
A private family memorial will be held in Winnipeg on Thursday August 17, 2017.
In remembrance of Brian, please donate to environmental and social justice advocacy groups or programs that share Brian's vision for a better world.
Cremation has taken place. Thank you to Trinity Funeral Home for their support and assistance.