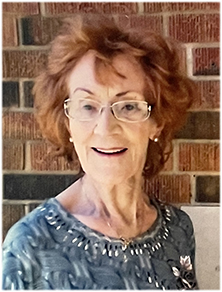 Bridget Peters
August 30, 1927
-
October 30, 2021
It is with mixed emotions that we announce the passing of our mom, grandma, great grandma and friend, Bridget Peters on October 30, 2021 at the age of 94.
So sad that we will not get to hold her hand, hear her voice, or just sit with her, but also at peace that she has gone to her heavenly home to be reunited with all her loved ones that predeceased her and to be with God.
Born in Bansha, County Tipperary, Ireland on August 30, 1927, she was the youngest child of Ned and Bridget Murphy. According to mom, she had a beautiful childhood and following the death of her mother, she entered nursing school in Manchester, England.
In 1955, along with Joseph Peters, she immigrated to Canada where they chose to live in Edmonton, Alberta. Mom began her Canadian nursing career at the Aberhart Sanatorium for TB patients. Bridget and Joseph married in 1956. They began their family, and "when all was said and done", had 6 children. Bridget began working at the Glenrose Rehabilitation Hospital in the mid 60's until she retired at the age of 65.
Bridget, an avid Oiler fan, watched hockey faithfully, and one of the highlights of her life included actually touching the Stanley Cup when it was brought to the Glenrose.
Bridget was very active in St. Andrew's Catholic Church, and was a longstanding CWL member. Grandma was very involved in her grandchildrens' lives and divided her time between all of them. She loved the story, "I'll love you forever" and every grandchild will think of her every time they read that book.
She entered long term care in 2018, where she remained until her passing.
Bridget was predeceased by her parents, Bridget and Ned Murphy, her brother Doney, sisters Mary and Josie, daughter Judy Peters, her grandson Sean Gallivan and great grandson Rory Klimp.
She is survived by her children; Susan (Brian) Gallivan, Ann Harrington, Joe Peters, Mary Ellen Peters and Patrick Peters (Doris and her daughter Laylah) and her grandchildren; Ryan, Erin (Bradon) Klimp, Seamus (Jocelyn) Siobhan, Julia (Blake) Blouin, Ned Harrington, Reed Harrington, Adam Peters, Casey Peters, Jackson Peters, Brady Peters, and Heidi, And great grandchildren; Rylie, Quinn and Darcie Klimp and Easton and Abe Blouin. Bridget will be fondly remembered by the Murphy and Peters' families in Ireland and the UK. and dear friends in Edmonton.
She is and was so loved and will be sorely missed.
A Celebration of Bridget's Life will be held on Thursday November 4, 2021 at 11:00 a.m. at St. Andrew's Catholic Church.
To watch the service via live-stream, please us the following link:
https://vimeo.com/641780973/40796272d6
In lieu of flowers, memorial donations in her name may be made to the charity of one's choice.