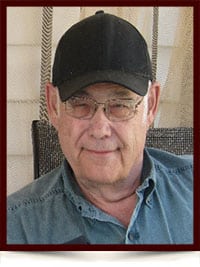 Bruce Edward Schick
Bruce passed away peacefully after a lengthy illness on December 6, 2017 at the age of 71.
He will always be remembered for his never ending love of his family and unique sense of humor.
Bruce worked for the Government of Alberta for over 30 years before branching out with other expeditions where he made numerous friends along the way.
He is survived by his wife Christine (nee Clancy), son Steve (Claire O'Rawe) and granddaughters Jaydenn Schick and Arianna Schick.
Bruce was predeceased by his parents Edward (Ed) and Robina (Ruby), daughter Lori and grandson Ryan Klaver.
In lieu of flowers, the family requests donations to be made in Bruce's name to the Alberta Diabetes Foundation.
There will be a memorial service to celebrate Bruce's life in the spring of 2018.