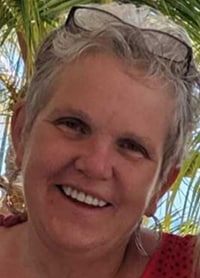 Cheryl Louise Becotte
On June 20, 2019 Cheryl passed away at the age of 61 years old.
Cheryl is survived by her two children Aaron & Carissa, grandchildren Jessica , Emily Dante, Logan and a sister Lennea.
She was predeceased by her husband Ted Becotte.
Cheryl worked at Poundmaker's lodge for the past 6 plus years, she loved her job and her co-workers, she was a very thoughtful, loving, generous woman, her 4 grandkids where the center of her world.
There will be a Celebration of Cheryl's Life July 6, 2:00PM at Poundmaker's Lodge 25108 poundmaker Road, Sturgeon County, AB.