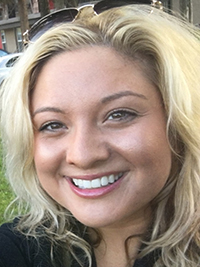 Christine Ann MacLellan
Passed Away
October 10, 2021
It is with heavy hearts that we announce the passing of our charming and beautiful daughter, Christine Ann MacLellan.
She is survived by her husband Lee Colangelo; her parents Billy (Alex) MacLellan and Susan MacLellan; her sister Kimberly and her husband Colton Walters and niece McKinley; grandparents Gordon and Ruby MacLeod of Moosejaw, SK; aunties: Barb, Marie, Donna (Stephen), Cathy (Chuckie), uncle Gord; cousins: Lesa (Carmen) Barry, Kayleigh, Brooklyn, Nicolas, Kazden, Zaylee, Saphira, Shaeni, Shannon, Lee and Shane and many more.
She was predeceased by her grandparents Mary and Jim Dan MacLellan of Cape Breton, N.S. and uncle Steve Boyas of Spiritwood, SK.
Christine's presence was a blessing to everyone who loved her.  And everyone who met her loved her almost immediately.  She was a gift in our lives. Christine was an incredible dancer, the funniest person and a powerful laugher, a passionate lover of art, photography and music and had the most beautiful smile.  She loved Autumn more than any time of the year and felt peace when taking Twinki for long walks through the golden hued trees. She brought a special joy into our lives that will never be forgotten and will keep her with us forever.
Christines celebration of life will be held at a later date to be announced to friends and family.