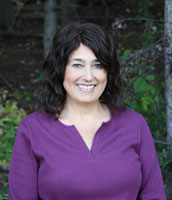 Cindy Lee Quon
Cindy Lee Quon passed away unexpectedly in St. Albert, Alberta on November 10, 2020 at the age of 50.
Cindy is survived by her husband, Tony; her beloved mother, Heather Newton (late Barry); her father Gordon Ross; her brother, Brent (Johnanne); her much loved nephews, Cameron and Brady Ross; her many Aunts and Uncles; numerous cousins and her dear friends, Danielle, Shay, Heather, Kahkashan, Melanie, Tracy, Cristina, Nancy, Jenna, and the many colleagues at Park Fee Dental, and King Faisal Specialist Hospital.  As well as numerous relatives and friends.
She is preceded in death by her Uncle Brian Whincup, of Sherwood Park, Alberta; our loved dog, Ryker and the cuddlable cat, Charlie.
Cindy was born on May 10, 1970 in Edmonton, Alberta to Heather Scoggins and Gordon Ross.  She graduated from McNally Composite High school in 1988 with an Advance Diploma.  Cindy received her Registered RDA Level 2: Dental Assistant from NAIT in 1990.  After graduation, she worked at Ottewell Dental Clinic in Edmonton from 1991 to 1997.  Looking for adventure, Cindy responded to an advertisement to work as a Dental Assistant in Riyadh, Saudi Arabia for King Faisal Specialist Hospital from 1997 to 2004 where she made lifelong friends.  She moved back to Edmonton in 2005, to be closer to her family and her nephews and began working for Park Fee Dental in February 2005 until September 2020 as a Treatment Coordinator/Dental Assistant.
In 2011, she met her husband Tony who was attracted by Cindy's million-dollar smile. Her quick mind provided a welcome challenge for Tony.
Among the many things she had a love for was travelling.  Her travels included trips to Africa, Thailand, China, and Peru.  She wanted to share those experiences with Tony and they travelled to many international destinations such as Australia, Dubai, Abu Dhabi, as well as many North America destinations.  Many memories were made no matter where they traveled!
Cindy always had a book nearby.  She would often read a book in a day and half.  Whenever she had a break, you could catch her reading on her Kindle.
Cindy was diagnosed with Multiple Myeloma in late August 2020.  She began her treatment at the Cross Cancer Institute in Edmonton in September.  She fought fiercely but lost the battle to cancer.
Cremation has taken place in Edmonton.  There will be no gathering at this time, but a funeral service and a celebration of life will take place at a later date when we can all hug once again.
In lieu of flowers, please consider donating to the Cross Cancer Institute on behalf of Cindy; or to your local Cancer care group.