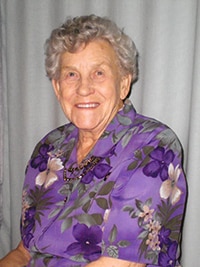 Clara Patricia Cox
Sadly we announce the passing of Clara Patricia Cox on November 20, 2018.
Clara is survived by her sons Wayne Klepachek (Brenda) and John Greiff (Berna), daughter Cec Beaudin, grandchildren and great- grandchildren.
Celebration of Life
November 28 2018, 2:00 pm
Dovercourt Baptist Church
12331 135 St, Edmonton.