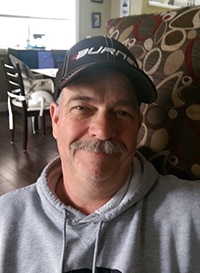 Clayton Boyd Graham Johnson
Clayton Boyd Graham Johnson passed away on October 3, 2019 at the age of 59, he was surrounded by family and friends at home after a short battle with cancer.
He will be deeply missed by his wife Donna of 34 years, his two beautiful daughters Kira (Joe), Dana (Ryan) and his three grandsons Vance, Lucas and Hudson.
Clayton left a big impact on this world. Many, many people loved him and he will be truly missed by his family, his numerous friends and the friends that became family.