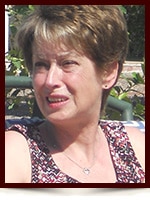 Diane Sénécal Larochelle
DIANE SÉNÉCAL LAROCHELLE
Diane Sénécal Larochelle passed away peacefully on September 21st, 2017.
Originally from Quebec, Diane and Guy moved to Edmonton in 1999. Diane became well known in the community where she established her residence. Diane enjoyed travelling, outdoor activities and gardening, but had a special passion for animals and for the practice of her beloved golf. More importantly, Diane excelled in the art of conquering the hearts of her friends, leaving a lasting impression in everybody that she met throughout her life.
Diane is survived by her husband Guy Larochelle, her aunt Rita Doherty Ledrew, her uncle Ken Doherty and his wife Betty, as well as by a very large number of close friends who will miss the warmth of her smile and the grace of her voice. Diane's extended family invites you to participate in a celebration of her life, which will take place at Trinity Funeral Home located in 10530 – 116 Street, Edmonton, Alberta.
Tee time is set for 10:00 a.m., on Sunday, October 15th, 2017.