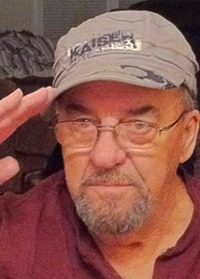 Don Des Chenes
It is with great sadness and loving memories, that we announce the passing of Don Des Chenes. Husband, father, brother, grandfather and great-grandfather, who left us on November 12, 2019 at the age of 84 years.
He leaves to mourn, his wife of 62 years, Gladys Des Chenes, daughters Dawn, Michelle, Angela (Dave) Moss, Renee (Juan) Torres and Brigitte (Duane) Huddlestun, brother Rene (Jenine) Des Chenes, 15 grandchildren, 17 great-grandchildren as well as numerous nieces and nephews.
He is predeceased by his father Eugene Des Chenes, mother Marguerite Des Chenes, sister Aline Des Chenes, brother Roger Des Chenes, his son Eugene Des Chenes and daughter Marina Des Chenes.
Don was a war veteran who served in the Korean War. He was also a jack of all trades. Don loved fishing, hunting, nature and woodworking. His passion was music. He had an amazing voice and loved to sing.
Please join the family to celebrate Don's life on Monday, November 18, 2019 at 10:00 am for a Funeral Service at Trinity Funeral Home, 10530 116 Street, Edmonton.
The Des Chenes family would like to thank you for all your love and support and a special thank you to his granddaughter Shayla, 'his beauty', for her strength and support during the process of his journey home. We are forever grateful.