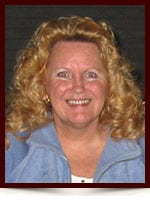 Dorothy Anne Sitko
It is with heavy hearts we announce the sudden passing of Dorothy Sitko, a dear wife, mother and grandmother on January 24, 2016 at the age of 67 years.
Dorothy will be sadly missed by her loving husband, Steven; two sons, Sean and Christopher; daughter Sheri (Terry) Richter; and grandson Joshua as well as her brothers, nieces, nephews, relatives and friends. Predeceased by her mother, Helen Hanna.
Friends and relatives may pay their respects on Friday, February 5 at 1:00 pm at a memorial service to be held at the Devon Lions Campground Chalet, Devon, Ab.