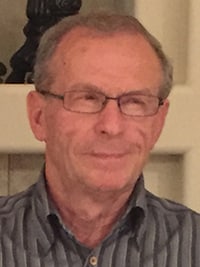 Ed Misick
On Sunday December 9, 2018 Ed Misick passed away at the age of 77 years.
He is survived by his loving family; his wife Betty; children Darren (Donna), Scott (Connie) and Kim; his brothers, Walter (Susanne) and Don (Judy).
Ed was predeceased by his sister Lil Klutz, his brother-in-law Vic Klutz and by his brother Orest Misick.
A public visitation for friends and family will be held at Trinity Funeral Home, 10530 116 St NW, Edmonton, AB on Friday December 14, 2018 from 7:00 p.m. to 9:00 p.m.
A Mass of Christian Burial will be held at Our Lady of Perpetual Help Catholic Church, 13 Brower Drive Sherwood Park, AB on Saturday December 15, 2018 at 10:30 a.m. with burial to follow at Glenwood Cemetery.