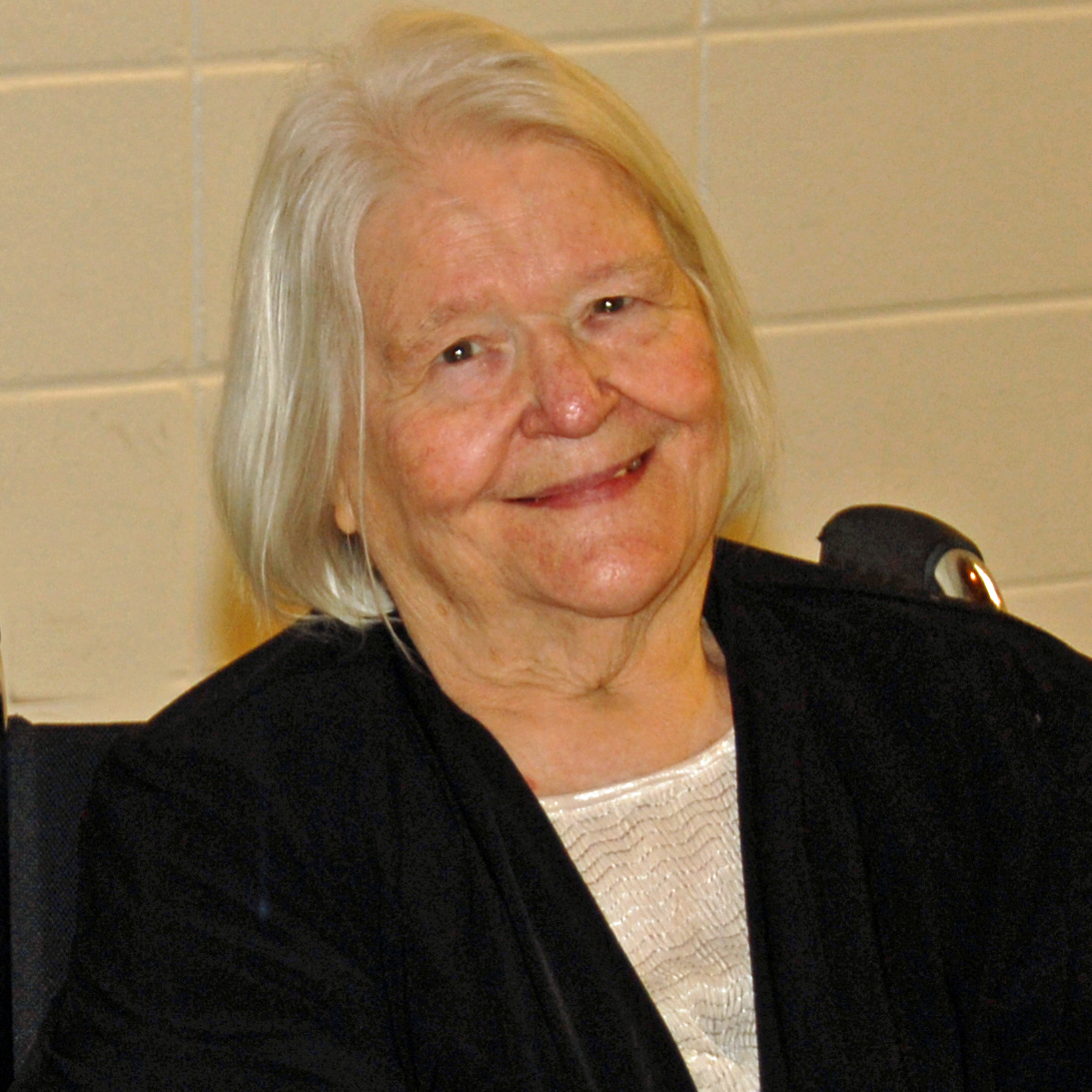 Elizabeth (Bessie) Emily Stuart
January 15, 1933
-
June 2, 2022
Elizabeth (Bessie) Emily Stuart
The heart of our family ♥♥♥ Forever in our hearts.
January 15, 1933 – June 2, 2022
With profound sadness and eternal love, our family would like to share that our mother, Elizabeth Stuart, passed away suddenly, but peacefully on June 2, 2022, surrounded by children and grandchildren.
Born on the family farm in Lake Majeau, Alberta to parents, Elizabeth Turcotte and Johannes Petersen, mom was the last surviving member of her generation of the Petersen family. Although she was born on a farm, mom soon realized she wasn't cut out for farm life. Instead, at an early age, she chose to help her mother in the house learning to cook, bake and keep house. At 18, mom joined several sisters already working in Edmonton and embraced city life enthusiastically.
Mom and dad met when they roomed near each other in downtown Edmonton. Not having a lot of money or a car, they spent many of their early dates taking long walks around Edmonton, drinking free coffee at the Rite Spot where mom worked and visiting with family and friends. Mom and dad were married in 1954 and bought their first home in Jasper Place in 1956. After moving to BC for a year, they returned to Edmonton to their new home in Elmwood on 161Street where mom lived for the next 57 years.
Defined by her love of and fierce support for her family, mom was the heart of our large, rambunctious Stuart Clan. Once her first child was born, mom became a stay-at-home mom and began what she believed was her most rewarding role – being our mom, grandmother and great-grandmother. In 1986, Mom even won a well-deserved Mother of the Year award sponsored by Meadowlark Mall. The Stuart children, grandchildren and great-grandchildren have flourished in her unwavering love.
In the 1980's mom and dad bought a second home in Kelowna with the intention of retiring there, but once the grandchildren were born, they rented out the house and stayed home in Edmonton to devote their time to help raise the next generation of Stuarts. Once the grandchildren grew older, mom and dad began to regularly travel throughout Canada, often taking trips to New Brunswick, where dad was born, to the United States, and to Kelowna to see friends, relatives and the house to which they never retired. In recent years, mom stayed closer to home, but still enjoyed many roads trips with her children and grandchildren to Banff, Jasper, Canmore, Lake Louise, Kelowna and Victoria with a recent stop in Glendon to see the world's largest perogy.
Mom loved flowers, sushi and cinnamon buns; talking on the phone with friends and family about everything from the state of the world to debating which kind of sushi was the best; long drives in the country; word searches and reading. In fact, she often hesitated to start a new book because she knew that if she liked it, she'd be hooked and stay up all night reading until she finished it. She also had a wicked sense of humor and loved to laugh. Although she claimed she didn't like computers and technology, mom spent many hours every day talking to family on her Alexa and looking at family photos on her Aura.
Mom is so loved. We will miss her loving presence every day, but know that the smell of freshly baked bread and cinnamon buns, the sound of children laughing and playing at a Stuart Clan get-together and the remembrance of mom's beautiful smile will give us comfort and keep her memory alive in our hearts. Her unconditional love and support has given our family such strong bonds and has created so many traditions which we will pass on to our children and grandchildren for generations to come.
Mom is survived by 6 children: Bonnie (Clayton) Knoll, Barbara (Mike) Sommerfield, Joyce Hyman, Donna (Denis) Brousseau, Judy Stuart and John Stuart and Marta Sanchez; 15 grandchildren: Torrie Guindon Knoll (Sean Guindon); Robin Stuart; Jason (Kathy) Stuart; Cole (Erin) Sommerfield; Matthew and Cassandra Hyman, Caroline (Tyler) McQuillen and Justine Brousseau and James Belanger, Jordon (Megan) Stuart; Anna, Sam, Amira, Joseph, Eddison, and Finnley Stuart as well as 6 honourary grandchildren: Jaqueline, James and Jennifer Odera, Michael Moore and Jessica and Stephanie McLean. She is also survived by 7 great-grandchildren: Ben and Liam Guindon, Emily Stuart, Stella Walsh and Cullen Sommerfield, Ashton McQuillen, and Eleanor Stuart. She is also survived by three sisters-in-law: Charlotte Gowan and Shirley Stuart of St. Stephen, New Brunswick and Sally Smith of Calais, Maine as well as a large extended family throughout Canada and the United States. Mom was predeceased by her husband, Joseph (Joe) Stuart (2000); her daughter, Cathy Stuart (2017); her son, Glenn Petersen (1958); her parents, Elizabeth Turcotte Petersen (1974) and Johannes Petersen (1980) as well as by her siblings: Daniel Peterson, June (Jim) Scott, Nora Petersen, Josie Petersen, Marie (Larry) Pepper, Robert Petersen, Frederick Petersen, and Richard Petersen.
A Celebration of Life for mom will be held on Tuesday, June 14th at 2:00 p.m. in the Pine Pavilion at the University of Alberta Botanical Gardens which is located in Parkland County, Alberta, 5 KM north of Devon on Hwy 60. Anyone wishing to enjoy the gardens prior to the 2:00 Celebration of Life is asked to check in at the Welcome Centre any time after noon. Directions to the Pine Pavilion as well as golf carts for those needing assistance with mobility will also be available there.
In lieu of flowers, please consider sending a donation to a charity of your choice which supports children, to the Alberta Cancer Foundation, or plant a flower in your garden in mom's memory.