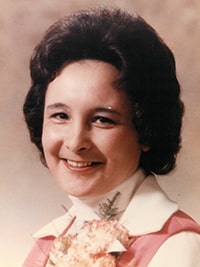 Emily Walls
On March 6, 2018, Emily Walls passed away suddenly at the age of 81.
Emily will be sadly missed by her sister Louise Regan, children Clair and Diane, stepchildren Greg and Paula and numerous grandchildren, nieces and nephews.
She is predeceased by her parents Julia and Gerald Regan, husband Leslie Walls, brothers Tom and Louis Regan and sister Blanche Mirasty.
Memorial Service
10:00AM Saturday March 24, 2018
St. Clare Catholic Parish
6310 118 Avenue NW, Edmonton, AB
Emily will be interred with her husband at a later date.