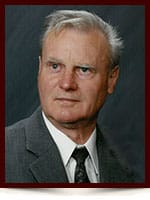 Ermanno Armani
June 19th 1935 – April 23rd 2016
Ermanno passed away peacefully at the age of 80 years.
He will be remembered by his loving wife, Carmela; children: Giuseppina (Sergio), Domenic (Margaret) and Michele (Caterina); grandchildren: Renee, Gabriella, Sara, Matteo, Marina, and Cristian; his sister Nives Pittino, brother Lino Armani (Cristina), sister Anna Galasso and youngest sister Maria Guzzon (Italo); numerous brothers and sisters-in-law: Tina Piano, Maria Tagliamonte, Antonietta Villani, Gino Piano, Maria Piano, Gennaro Piano (Michelina), Nicola Piano (Antonietta), Antonio Piano (Brenda) and Olga Piano.
He was predeceased by his father Domenico and mother Giuseppina; brothers-in-law: Rodolfo Pittino, Franco Galasso, Mario Piano, Angelo Tagliamonte, Pietro Piano, Giovanni Villani and nephew Giuseppe Tagliamonte.
We would like to express our gratitude to the wonderful staff at the Grey Nuns Hospital and Foyer Lacombe.
Prayers
8:00PM Thursday April 28, 2016
Santa Maria Goretti Church
9110-110 Avenue Edmonton, AB
Mass of Christian Burial
9:30AM Friday April 29 , 2016
Santa Maria Goretti Church
9110-110 Avenue Edmonton, AB
Interment
St Michaels Cemetery
Memorial Donations
Cross Cancer Institute or the Cancer charity of ones choice