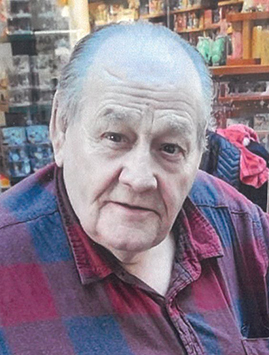 Francis Charles Creighton
August 9, 1947
-
May 5, 2022
Charles was predeceased by his parents Raymond Creighton and Gladys E Mann Creighton, also his brother Dave and Martin and sister Hazel
He is survived by his wife Joan Creighton (Beagan), daughter Roxann Chmilar and husband Marvin, grandchildren: Nicholas, Jonathan, and Leslie Chmilar and Anthony Thom; his son Alfred Creighton and wife Sherry Armstrong Creighton; grandchildren: Nathaniel Krill, Natasha Krill and Amanda Graham, and his great grandchildren as well as Sherry's children Trevor Rebecca and Robert.
He is also survived by 2 brothers Robert (Bob) Leonard and 4 sisters: Loretta, Lorraine, Betty and Maryann and many nieces and nephews.
In lieu of flowers, you can make donations to help with the end-of-life costs, or donations to the Heart and Lung Foundation, or the Diabetes Foundation.
Thank you.