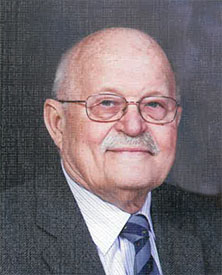 Frank Sommer
July 14, 1930
-
July 18, 2021
It is with heavy hearts that we announce the passing of our beloved Papa, Frank Sommer.
Frank was born on July 14, 1930 in Torokbalint, Hungary to Franz and Maria Sommer.  In 1946, the family was relocated to West Germany, with Frank emigrating to Canada in 1952, followed closely by his youngest brother Steve, and, once they were settled, by middle brother Joseph and his mother and father.
Frank loved to travel, and during a trip to Mexico in 1960, he met Josephine in Acapulco.   They were married in Mexico on April 10, 1961, and made the long drive north, greeted by a spring blizzard.  Frank and Josephine raised 3 children in Northwest Edmonton.  A proud Sheet Metal Workers Union member, he was also active in his Church community with the Knights of Columbus.  He enjoyed spending weekends at the family cabin he built at Lac Ste Anne, and took the family camping to Radium Hot Springs every summer.
Frank was a wonderful dancer and loved to meet people and socialize.  He loved all kinds of music, spoke four languages fluently, took a keen interest in politics and world history, and was always up on current events.  He was a sports fan who loved watching hockey and football games.  He was a devoted family man,  and was never happier than when his children and grandchildren came to visit, and he attended all their hockey and basketball games, concerts, and especially enjoyed family backyard barbecues.  He was wise and reliable, loving and helpful, responsible and punctual, and had a wry sense of humor.
Frank is survived by his devoted wife Josephine, daughters Gracie and Elizabeth, son Frank, daughter-in-law Helena, grandsons Oliver, Wyatt, Tobias, and Caleb and his dad Phil Hunt, great-granddaughter Autumn and her brother Cooper, and numerous nieces and nephews in Hungary, Germany, Mexico, USA, and Canada, whom he loved very much.  He is predeceased by his parents Franz and Maria, and brothers Joseph and Steve.
The Funeral Mass for Frank will take place on Monday, July 26, 2021, at 11:00 AM, at St. Edmund Parish, located at 13120-116 St NW Edmonton, Alberta, with internment following at Holy Cross Cemetery, located at 14611 Mark Messier Trail.