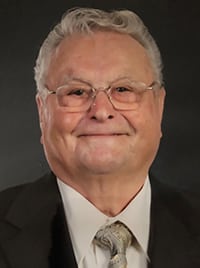 Gelsomino "Jim" Mastronardi
March 3, 1932- May 3, 2019
It is with unbelievable shock and tremendous sadness that we, the family of Gelsomino "Jim" Mastronardi, announce his unexpected passing on May 3, 2019 at the age of 87 years old from Takotsubo cardiomyopathy (a broken heart). Gelsomino's wife, the love of his life, Gelsomina had passed away just 8 days earlier on April 25. While our hearts are heavy by a loss so great, our comfort and strength comes from the belief that they are united in heaven. Gelsomino and Gelsomina would have celebrated 68 years of marriage on May 24.
Gelsomino "Jim" will be greatly missed by his children; Quirino (Julie) Frank (Carrie) Annette (Paul); grandchildren, Katrina (Joshua), Kade (Lisa), Adam, Medena, Kyla, Daenen; great-grandchildren, Harris, Sophia, Elle and Philip and his brother Antonio (Giuseppina), nieces, nephews, countless family and many treasured friends from all over the world. Gelsomino was predeceased by his parents Quirino and Gioconda and by his infant son at birth.
Gelsomino "Jim" was born on March 3, 1932 in Villa Canale, Italy. On May 24, 1951 Gelsomino married Gelsomina and they had 2 children who were born in Italy, Quirino and Franco. In 1957, they moved their family to Canada to make a better life for themselves and then later, were blessed with the arrival of their beautiful daughter, Annette.
Over the years, Gelsomino worked a variety of jobs including construction, being a server at the Sand's hotel, the Beverly Crest Hotel, Hotel MacDonald and at a variety of schools in the Edmonton area as a Head Custodian for the Edmonton Catholic School Board. He loved working for the ECSB. Gelsomino happily and proudly announced his retirement in December 1990. Gelsomino will be fondly remembered for the love he had for his family. He will also be remembered for his love of hunting and fishing but more importantly for his passion of playing music on his beloved accordion and singing songs. He was also an incredible gardener. He had a green thumb for gardening like no other. Many people would call upon him for gardening advice and he would prune fruit trees all over the city. People who would see his garden would be in awe of not only the beauty of his garden but as well as the prosperity of it. His homemade wine was renowned in the Italian community. Gelsomino seemed to know everyone, could converse socially in many different languages, loved to share stories and have a good laugh. We have lost this amazing man but he will never be forgotten.
Public Visitation
Wednesday, May 8, 2019 6:30 pm to 8:30 pm
Trinity Funeral Home
10530 116 Street, Edmonton Alberta
Mass of Christian Burial & Public Viewing
Public Viewing 9:00 AM at Church
Thursday, May 9, 2019 at 9:30 a.m
Santa Maria Goretti Church
9110 – 110 Avenue NW, Edmonton, Alberta.
Entombment
Thursday, May 9, 2019, following Mass
Holy Cross Mausoleum.
14611 Mark Messier Trail, Edmonton, Alberta
In lieu of flowers, a memorial donation in Gelsomino's honour may be made to the Heart and Stroke Foundation or to the Alberta Cancer Foundation.
The family wishes to extend their sincere gratitude to our extended family and friends who supported us along this journey and to his physicians, Dr Khaled Hajar, Dr Robert Turner and Dr Neil Chua for their amazing care as well as Dr Boyd Edgecumbe, nurse Kirsten and paramedic Chelsea for being so compassionate and kind to Gelsomino on his last day with us. Thank you.