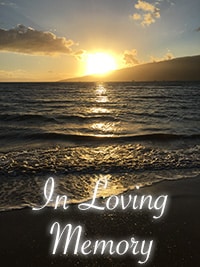 George Bruce Milne
On the evening of August 16, 2020, George Bruce Milne, of Edmonton, AB, passed away peacefully at the age of 85 years.
George was an avid Sprint car and football fan, he also spent many hours working on his garden. The home grown Tomato and Pepper world will never be the same.
George is survived by his son & daughter in law, Brad & Tanya & his grandsons Jordan & Mitchell. His daughter, Cheryl and his grandson Willie. He is also survived by his older brothers Dave (Ann) of Markham and Steve(Louise) of Saskatoon, as well as numerous nieces and nephews.
George was predeceased by two sisters & brothers in law. Evelyn & Glen Howatt and Betty & Jim Tomchuk.
The family would like to thank the nursing and medical staff on 5D4 at the University Hospital for all the care they gave Dad.
George wished to be cremated in a private ceremony.
In lieu of flowers, a donation to the U of A Hospital Foundation would be appreciated.