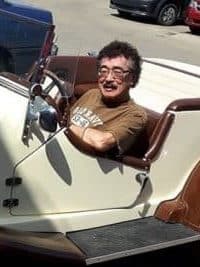 Gordon Hum
It is with great sadness we announce the sudden passing of Gordon Hum on November 13, 2019.
Affectionately known as "The Hummer", he touched so many lives in so many ways from Edmonton, Alberta to Campbellton, New Brunswick.
His passion lied with hockey, not only with playing but also with coaching. He coached numerous all Chinese teams, Native championship teams and helped pave the way to the NHL for many prominent Native players. He even won an Asian hockey championship with his son in 2010.
Gordie was also an avid skier who would hit the Rockies whenever he could. In recent years he enjoyed skiing with his granddaughters.
As a principal, he contributed to Native Education at a variety of schools across Western Canada during his academic career.
Gordie will be fondly remembered by his sons Michael and Chris, daughter in law Tara and granddaughters Celeste and Lauren as well as siblings Derek, Quon, Stanley and Nancy. He was predeceased by his father Thomas, mother Bernice and siblings Roger and Elizabeth.
Take care Hummer, we'll miss your larger than life personality.