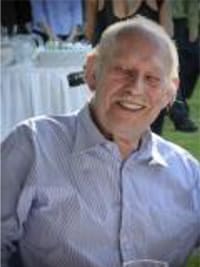 Harty van Engelen
June 20, 1931 - March 22, 2018
Hartgert (Harty) van Engelen passed away peacefully at the Grey Nuns hospital at the age of 86.
He and his parents had recently been honoured for the work they did keeping several Jewish people safe during the second World War. Harty lived a life well lived. He had a great zest for life, people and music.
He is survived by his wife Eun Yeong van Engelen, daughters Claudia Kobayashi and Irene Fizzell (Garry Fizzell), many grandchildren and great-grandchildren. Predeceased by son Albert Mark van Engelen.