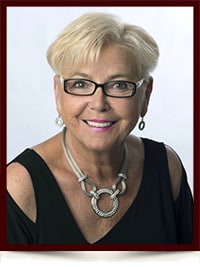 Heidi Werosta
Surrounded by her family, it is with great sadness that we announce the passing of Heidi Werosta, at the age of 71, on April 25, 2017, beloved wife of Alfred, of 44 years, and loving mother of Romaine & her husband, Scott.  Proud and ever generous Oma to Evan and Jenny, sister to Herbert and wife, Helen, aunt to Christopher & Ben (deceased).  She fought a courageous battle with Cancer.
Heidi lived a life full of love and caring for others.  She shared her spirit & talents with her customers at Unique Boutique for over 27 years, establishing life-long friendships. She was a very active and generous supporter of her community, frequently raising money & supporting multiple worthy causes, including the Gordon & Diane Buchanan Family Foundation, CTV Good Neighbor Fund, Dressed to Suit Edmonton, Edmonton's Women's Shelter, among others. Thank you to the wonderful and devoted staff of Unique Boutique for all of their support and love.
Most important to Heidi was her family and love for her grandchildren.  Heidi loved to travel with them and those memories will be forever treasured.
At Heidi's request, the family will be hosting an open house gathering, inviting family & friends, celebrating her life and beautiful soul, on Saturday May 13, 2017. In lieu of flowers, please consider a donation in her name to the Misericordia Hospital.  Thank you to all those in Ward 5 West for their exemplary care.