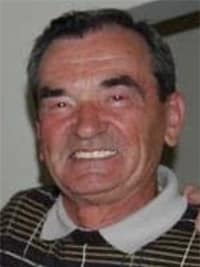 Heinz W. Meske
It is with tearful hearts that we announce the passing of Heinz W. Meske of Edmonton, Alberta on February 9, 2021 at the age of 80 years.
Heinz is survived by his loving wife of almost 60 years, Hildegard (Raugust), and their children, Donna (Clarence) Machinski, Janet (Jay) Miller, and Doug (Cathy) Meske; grandchildren Adam Miller, Candice Miller, Jonathon (Anastasia) Machinski, Nolan Meske, and Benjamin Machinski. He also leaves to mourn many nieces and nephews and friends.
He was predeceased by his parents, Willi and Olga (Milke) Meske, his brother, Gerd; his in-laws, Otto and Maria (Mueller) Raugust, sisters-in-law, Ella Megyesi and Lilly Makus,and her husband Alfred (Fritz), and brother-in-law Fred Blumstengel.
Heinz was born in Poremba, Poland during WWII. In 1949, he and his family were sponsored by his uncle to come to Canada where they settled in Edmonton. Ten years after that, he met his lovely wife to be, Hildegard. They were married a couple of years later and started their family. They bought and moved into their present day family home in the Queen Mary Park area of Edmonton in 1968 where they spent many happy years.
Heinz had many interests and talents but decided upon a career in accounting to support his family. In the 1970s, after several years of working and going to school, he was proud to announce he was a Certified General Accountant (CGA, now CPA). He was honored to work for a few Edmonton based companies and even started his own small accounting business where he learned and gained experience that finally brought him to work as an executive for the City of Edmonton.
Heinz had a passion for sports, electronics, and woodworking. He especially enjoyed playing a round of golf with family and friends. His fascination with electronics became his hobby, so much so, he decided to build his own computer. He enjoyed traveling with his family on unforgettable summer vacations and on frequent trips to Las Vegas with Hildegard and friends. They were able to go back to Europe twice to meet up with old family and friends. In his retirement, he spent his time on many woodworking, renovation, and building projects around the house.
Unfortunately, during his retirement years, Heinz was diagnosed with Alzheimer's Disease. He was fortunate enough to be lovingly cared for by Hildegard for the last 10 years in his own home.
A celebration of life will be held for Heinz at a later date once gathering restrictions are lifted. In lieu of flowers, the family asks that donations be made to The Alzheimer Society of Alberta and Northwest Territories in Heinz's memory.